THE INTERGALACTIC WAR BETWEEN KALYPTUS AND
THE TYRRAN COMBINE IS FINALLY OVER!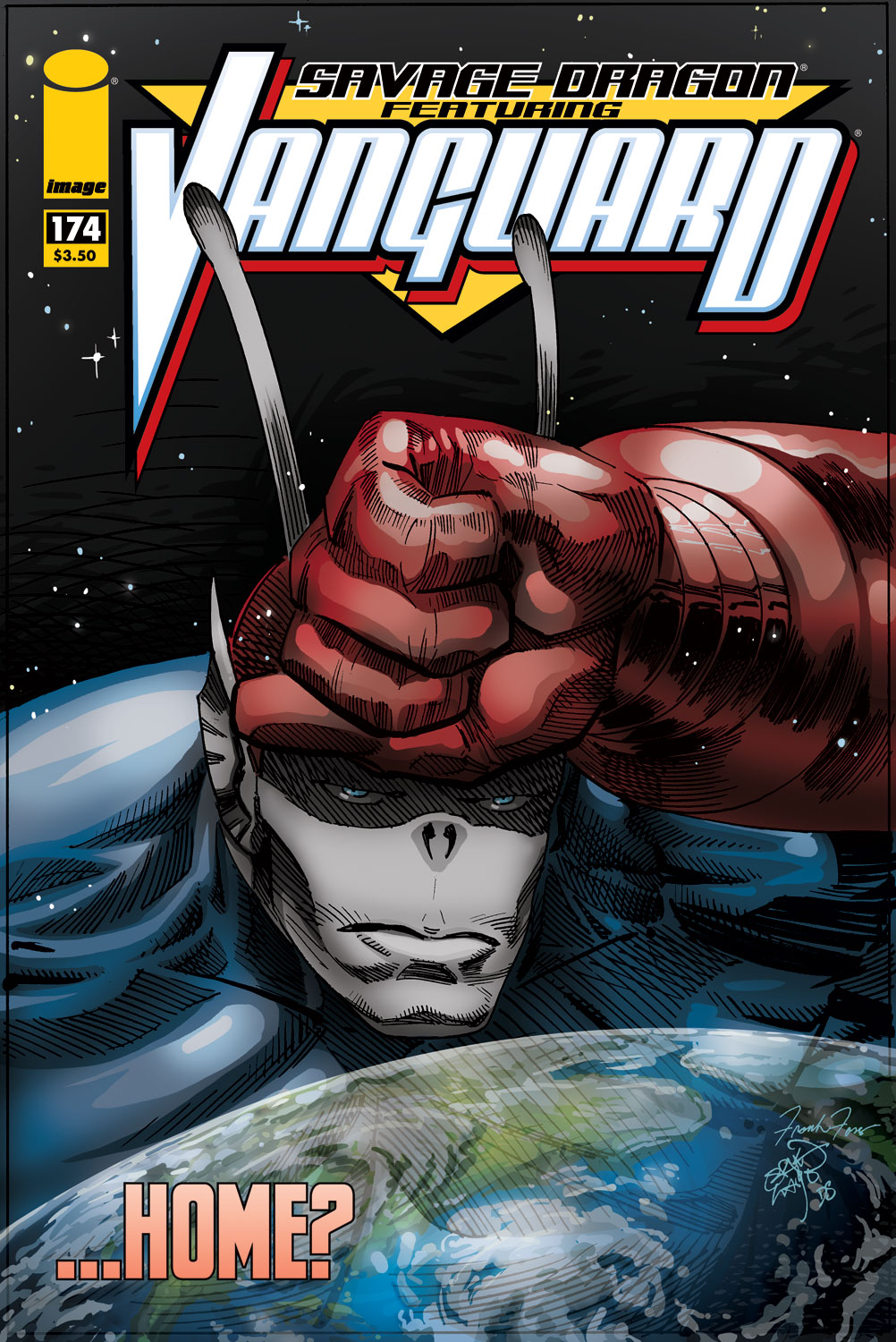 UNFORTUNATELY,
VANGUARD'S PEOPLE LOST!
Follow all the heart-stopping action in Erik Larsen's SAVAGE DRAGON #'s 172 thru 184, and 197 thru 202 from Image Comics. Written by Gary Carlson. Art by Frank Fosco. Edited by Erik Larsen. Letters by Adam O. Pruett. Colors by David Seltzer, Red Herring Color, Scott James, Will Robson, Adam Pruett, Cortland Brugger and David Branstetter. #181 is on sale now! Go out and get them today!
Savage Dragon is the best comic book on the market today!