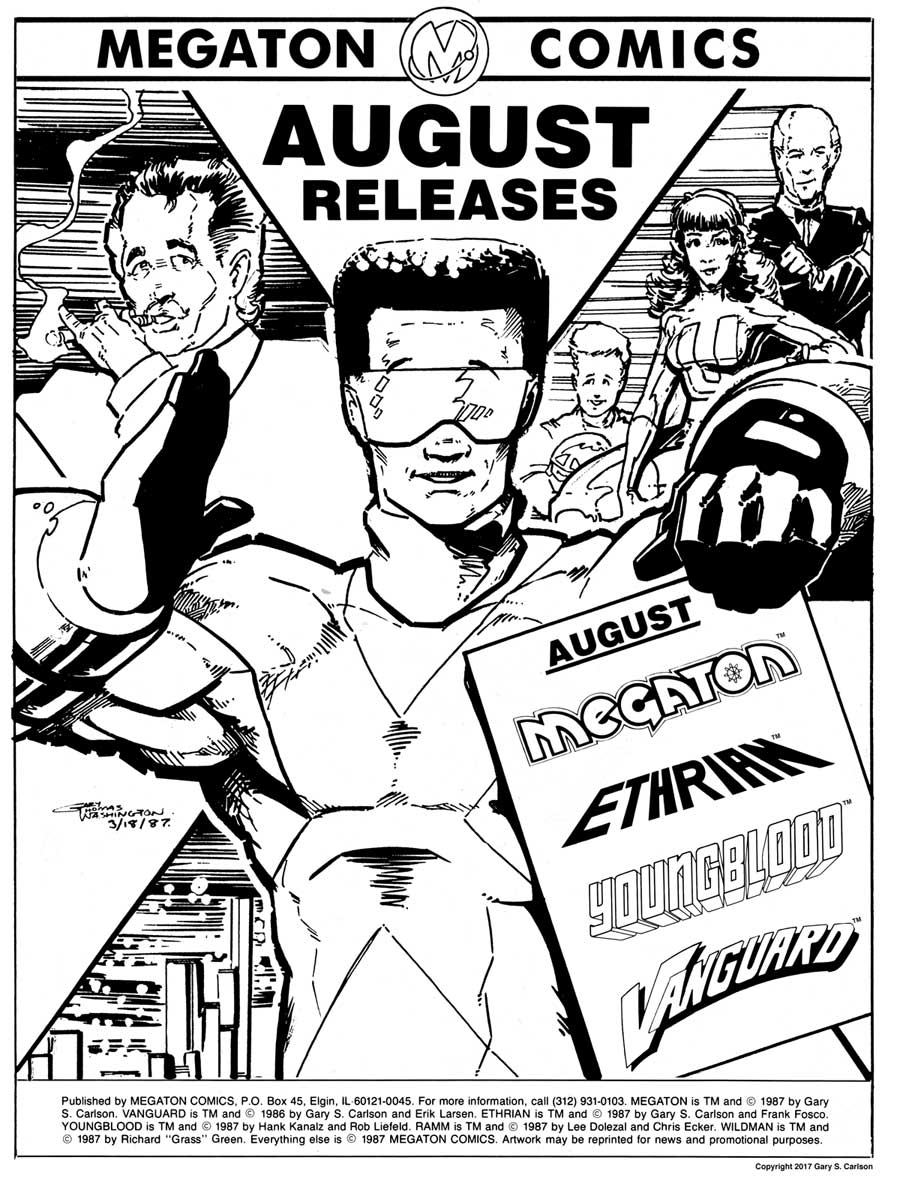 AUGUST RELEASES: BEGINNING OF THE END
The plan, all the way from Megaton #1 had been to create a comic book company. Eight characters in that first issue - some had dropped out and some more had joined. Sixty-four pages was just crazy to try to accomplish for every book, and took too long to put together. In hindsight, I would have been better off doing a 24 to 32 page book on a bi-monthly schedule instead of 8 issues in six years. Erik Larsen was raring to go and things were too slow for him to wait around for everyone else.
Now it was 1987 and instead of getting one book going on a regular schedule, we followed the original plan to become a company with numerous titles. Under-capitalized, we jumped in with both feet and the August Releases flyer was our promise of what we were planning to do.